Liverpool Beatles-themed hotel to share 'lost' Lennon interview tape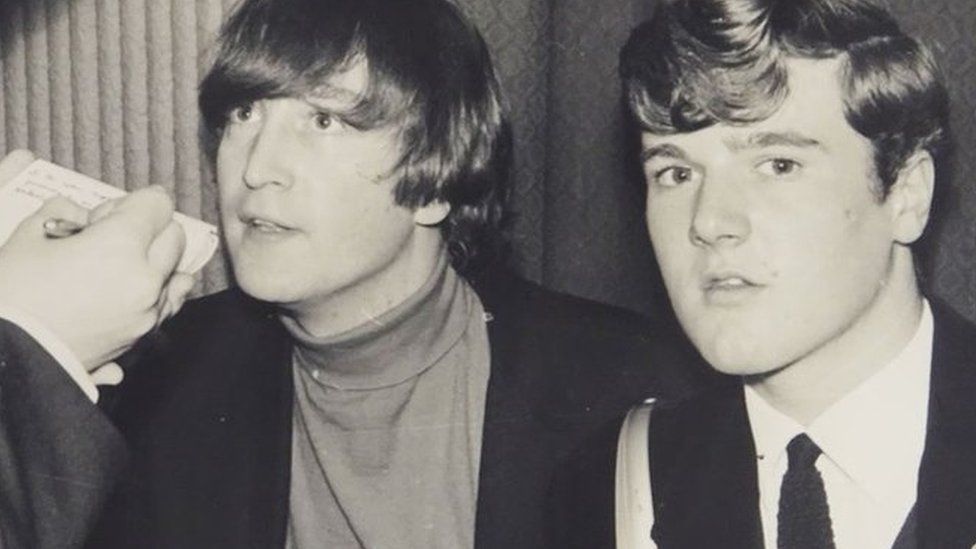 A Beatles-themed hotel in Liverpool has bought a never broadcast interview with John Lennon at auction.
Trevor Vels, general manager of Hard Days Night Hotel in Liverpool, paid £3,100 on Friday for the 1964 recording.
On it, Lennon tells 18-year-old Hull art student John Hill he does not think The Beatles are "very good musicians".
Mr Vels said the owners "desperately wanted" the tape and are looking at how best to share it with guests.
"We will be making real use of it," he said. "We currently play Beatles music so it may be, depending on the sound quality, that we play the interview through our sound system."
Mr Vels said because they now own the copyright they are considering gifting copies of the interview to guests.
"We want to spread the love in true Beatles fashion," he said.
The lot also includes the recording machine, photographs and student magazine articles.
"We're planning to display everything in a cabinet in the lobby," added Mr Vels.
He added: "Of course, when you auction an item like this, you always have that secret hope that it will go through the roof and make £15,000. On this occasion, however, it didn't happen. I'm very pleased, though, that it's going to be enjoyed, not lost in a private collection somewhere.
"It's fitting that it's going to Liverpool."
Mr Hill, who was studying at Hull Art College, recorded the reel-to-reel interview before a Beatles gig after bluffing his way into the room where the Fab Four were talking to the press. He found the tape in 2014.
Related Internet Links
The BBC is not responsible for the content of external sites.