Goole Boothferry Bridge repairs suspended to ease traffic delays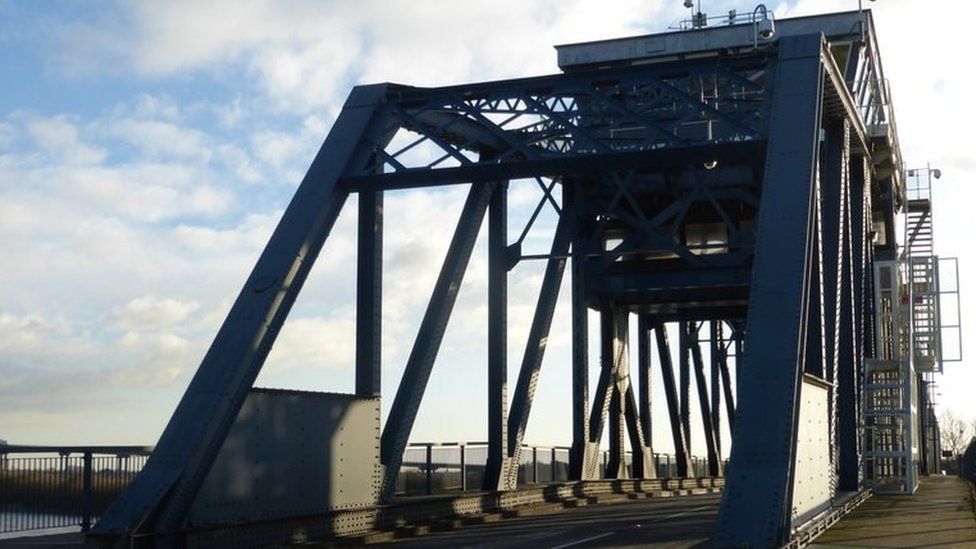 Repair work on a busy East Yorkshire road bridge has been cut short to help "ease the burden" on commuters.
The work at Boothferry Bridge, near Goole, has been suspended due to long traffic delays in the area caused by repairs to the nearby M62 Ouse Bridge.
Suspending the Boothferry Bridge work would help to reduce delays for drivers in the area, officials said.
Work to repair Boothferry Bridge, on the A614 between Goole and Howden, started in November 2021, with a one-way traffic light system and restrictions on large vehicles put in place.
Motorists have also faced some overnight road closures.
East Riding of Yorkshire Council leader Jonathan Owen said: "We've decided to suspend the final element of resurfacing and bridge deck repair work to help motorists in the short to medium term."
The repairs on Boothferry Bridge would instead be carried out as part of planned future maintenance work, Mr Owen said.