Ex-Grimsby trawlerman sells 400 model boats for £20,000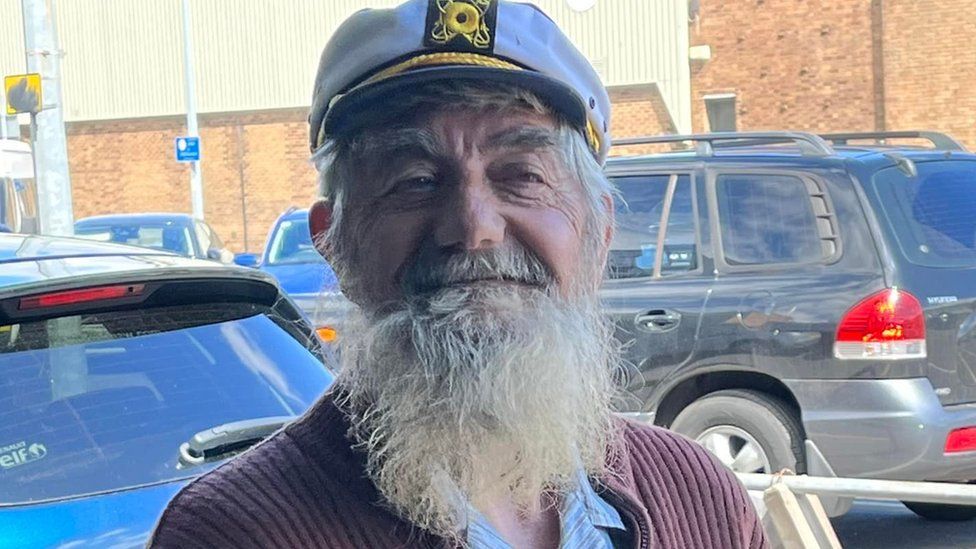 An ex-trawlerman who collected hundreds of model boats says he can afford to pursue his dream of buying a real boat after selling 400 of his miniature fleet for £20,000 at auction.
Pete Dixon, 75, said he was sad to see his mini flotilla leave his Grimsby home when it went under the hammer on Sunday.
Auctioneer Carl Vince said there had been huge interest, with buyers from as far afield as Scotland and Ireland.
"It's fantastic," said Mr Dixon.
The self-confessed collector "of stuff" said he was really surprised to see every item get snapped up at the auction in his home town.
A wooden haul boat called The Margaret fetched the highest price when it sold for £800 to a buyer in Horncastle, Lincolnshire, said Mr Vince, from Prestige Auctions.
"The auction was absolutely unbelievable," he said.
"During the viewing on Saturday we had about 1,000 people come and look at the boats. Pete turned up in his captain's hat and gave a guided tour of all his boats from over the years.
"It sold for in excess of £20,000.
"There are 40 or so going to Aberdeenshire in Scotland and there are also 17 going to southern Ireland, the rest are all staying in the UK."
Among the buyers at the auction was Mr Vince's wife, who bought a mini vessel for £10 - the lowest sum paid.
One buyer from Fleetwood, Lancashire, asked for his purchase to be signed by the former trawlerman, the auctioneer said.
Mr Dixon spent 40 years of his life working on trawlers as a cook and had amassed a collection of 600 model boats at his rented property.
Following the auction, he said: "It's got to go someday.
"I've still got another 100 kicking about the house."
Mr Dixon said he could now afford to buy a real boat and live in his "dream world".
Related Internet Links
The BBC is not responsible for the content of external sites.