European Super League: Grimsby Town launches shirt amnesty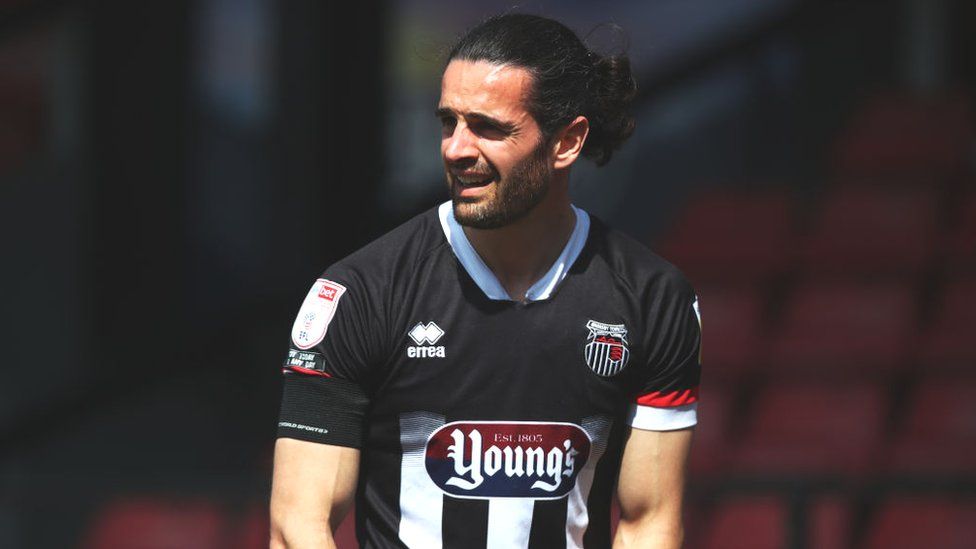 A League Two football side has offered fans of English clubs involved in the European Super League (ESL) a chance to swap their shirts.
Supporters, players and officials alike have reacted angrily since 12 teams, including six from the Premier League, signed up to the new competition.
Grimsby Town has offered to exchange fans' shirts from the "big six" sides for one of its own.
The Mariners said the offer would last until Friday or "while stocks last".
The club said it would accept Liverpool, Arsenal, Chelsea, Manchester City, Manchester United or Tottenham tops that were three years old or less.
Items can be donated at Grimsby's Blundell Park club shop or bar, with all items given to local groups and to projects in Africa.
A Twitter post by the club, which is currently bottom of League Two, said it had already amassed quite a collection, with some fans jokingly suggesting a bonfire might be a good idea.
Plans for the ESL have been widely condemned since they were announced, with a demonstration taking place outside Elland Road when Liverpool travelled to play Leeds on Monday.
The English Football League said the proposals were an "attack on the foundations of open and fair competition upon which our game is built".
"At its heart, football is a game for supporters and the widespread rejection of these proposals must be acknowledged," it said.
Under the proposals, the ESL's 12 founding members would not be required to qualify, unlike the current Champions League.
Kristine Green, chair of Grimsby Town's supporter's trust, said taking away the promise of promotion or the threat of relegation made the contest "pointless".
"As a Grimsby Town fan I think we are the highest club for the number of promotions and relegations, and that is what football is about," she said.
"Without fans, football and Grimsby Town are nothing," a club spokesman said.
"We would like to thank you for the fantastic support you have provided us this season and we cannot wait to welcome you back to Blundell Park as soon as possible."
Related Internet Links
The BBC is not responsible for the content of external sites.