Christopher Alder: New film about Hull police custody death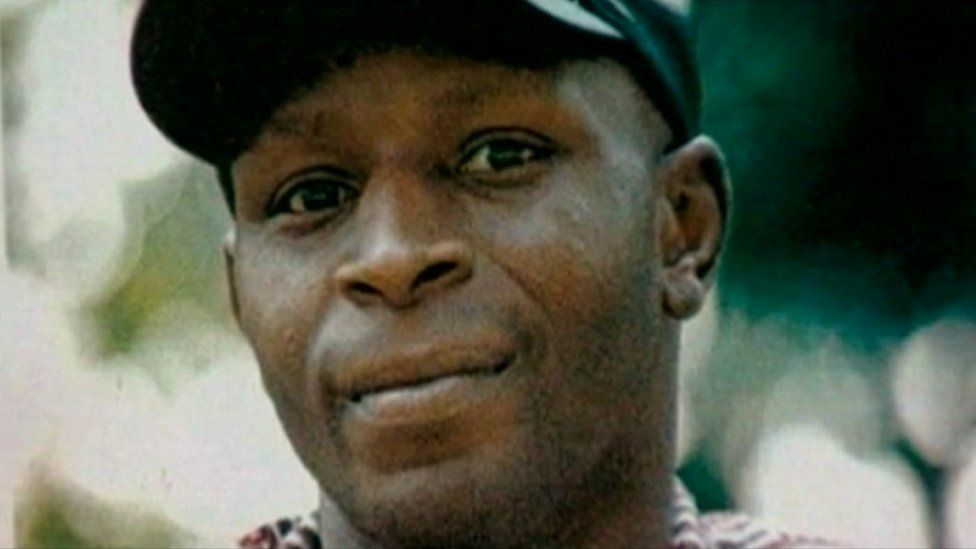 The director of a film about a man who died in police custody says she hopes it will encourage conversations about racism.
Typical, starring former Eastenders actor Richard Blackwood, focuses on the life and death of Christopher Alder.
Mr Alder, 37, choked to death while handcuffed in a Hull police station in 1998.
Director Anastasia Osei-Kuffour said there was "an urgency to bring out this story to the masses".
Mr Alder, a former Parachute Regiment soldier, died in Queens Gardens police station while handcuffed and lying face down and unconscious in a pool of blood.
CCTV footage showed officers laughing and joking. It was more than 10 minutes before police went to his aid.
Misconduct and manslaughter charges were brought against five Humberside Police officers but they were acquitted in 2002.
A 2006 report by the police watchdog said four of the officers present in the custody suite when Mr Alder died were guilty of the "most serious neglect of duty" and "unwitting racism".
The force has apologised for its failure to "treat Christopher with sufficient compassion".
Ms Osei-Kuffour said her film centred on systemic racism.
"It's about the experiences that many black people face and then it's also about Christopher Alder and giving an insight into his humanity as a British ex-serviceman.
"There's comedic moments. You enjoy a time with him, but then there are moments when it becomes heartbreaking."
The movie, which has been released online, is based on a play written by Ryan Calais Cameron which was performed at the Soho Theatre in London in 2019.
Ms Osei-Kuffour, who also directed the play, said the reaction in the theatre meant she thought it should be filmed to bring it to a wider audience.
"People in tears, people really moved," she said.
"People silenced even because they couldn't believe what they were watching. They couldn't believe it was a true story."
Related Internet Links
The BBC is not responsible for the content of external sites.