Libby Squire murder trial: Student 'raped and dumped in river'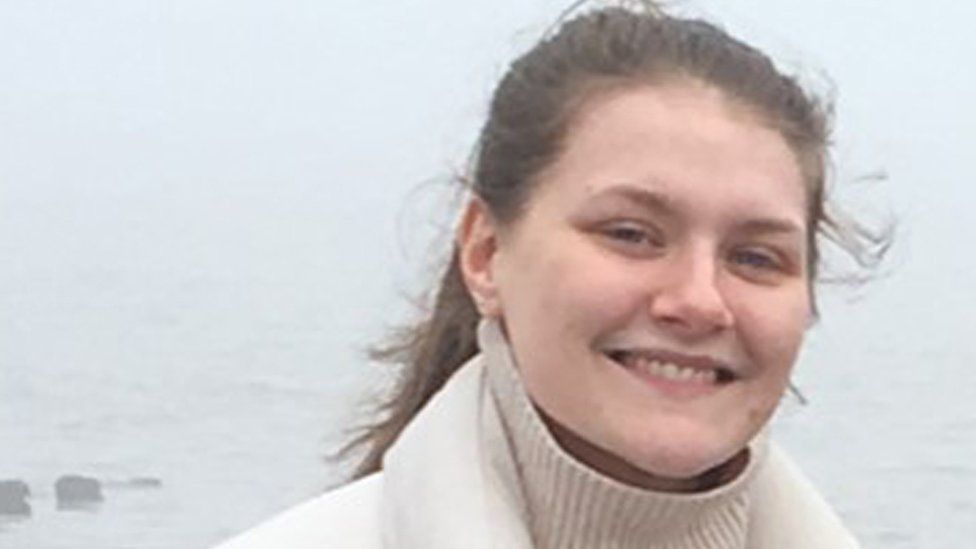 A man raped and murdered a student before dumping her body in a river, a court has heard.
Pawel Relowicz, 26, is accused of "cruising around the student area" of Hull in his car on the night Libby Squire, 21, disappeared.
Prosecutors say he had been "looking for an opportunity" when he took Ms Squire to a remote area and killed her - a claim he denies.
Her remains were found in the Humber Estuary seven weeks later.
Sheffield Crown Court heard Ms Squire "inadvertently strayed into the path" of the defendant after she was turned away from the Welly nightclub on 31 January 2019.
She was refused entry because she appeared to be drunk, and her friends had paid for her taxi home.
Instead of entering her student house, the court heard, Ms Squire walked away and was spotted by a number of passers-by before she came into contact with Mr Relowicz.
Prosecutor Richard Wright QC said temperatures would have been "freezing" and Ms Squire, who dropped her keys in a neighbour's garden, would have been "extremely vulnerable".
"She was drunk, she was likely hypothermic, and she was in deep distress," he said.
"She had lost her house keys, she was crying, she had fallen repeatedly to the floor as she tried to walk."
At the same time, the court was told, Mr Relowicz was "circling about the area" and "effectively on patrol, looking for an opportunity to present itself to him".
Jurors were shown CCTV footage of the defendant's silver Vauxhall Astra being driven around before the pair came into contact just after midnight.
Mr Wright said Ms Squire got in the car and was driven to some playing fields, where Mr Relowicz launched an "act of sexual violence, which culminated in his putting her, dead or dying, into the cold waters of the River Hull that bordered the edge".
"It was from there that Libby's body travelled into the Humber and then out to sea to be recovered by the lifeboat on the 20th March," he said.
The court heard Ms Squire, from High Wycombe, Buckinghamshire, was not seen on any further CCTV footage after the defendant took her to the playing fields.
Mr Relowicz, who the court heard is a married father-of-two who worked as a butcher for Karro Foods in Malton, North Yorkshire, denies raping and murdering Ms Squire.
Her parents, Lisa and Russ, were in court to watch proceedings from the public gallery above.
Related Internet Links
The BBC is not responsible for the content of external sites.