Man banned for 'not running' Hull Marathon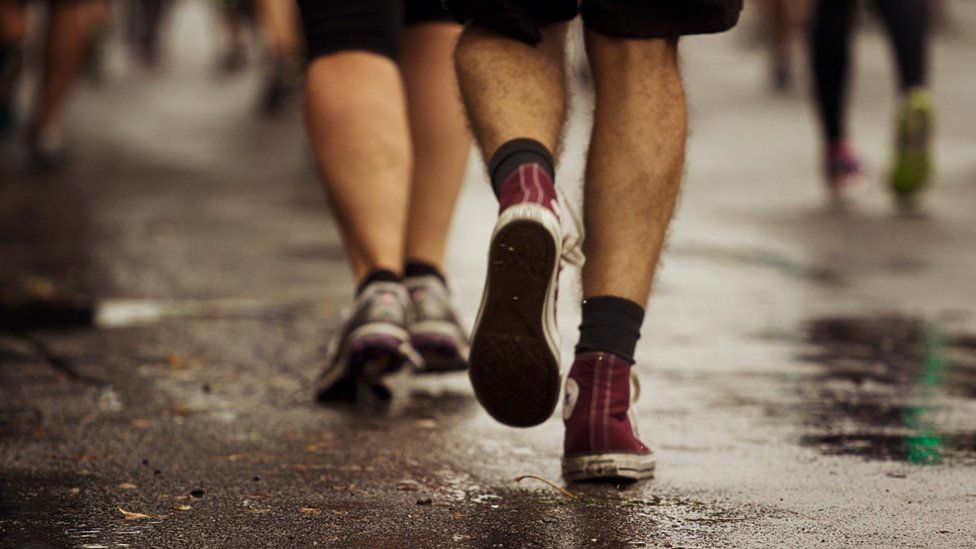 A regular entrant of the Hull Marathon has been banned from taking part after officials discovered he "appears to have not actually run the race".
Race officials said the runner's results over a four-year period would be discarded for non completion of the full course.
The unnamed man, who is from Cambridgeshire, has also been banned from entering for the next five years.
Race director Lucas Meagor said there was little evidence of him taking part.
"The runner appears to have not actually run the race, with evidence only of his presence at chip timing mats and the finish line," he said.
"The runner's times also do not reflect other evidence considered, and subsequently they have been disqualified having made no response to the case."
The ban followed a tip-off from another participant in the race.
Race organisers said they would not tolerate anyone trying to breach the rules and discredit those who have trained for the challenge.
Some also expressed their views on Twitter.
I find this hilarious....Sounds like he has done it every year since it started....why would you do that?.....Only in Yorkshire eh lad....😉

— iron-rookie.com (@ironrookie_com) November 16, 2018
More than 1,000 people take part in the annual race, which was relaunched by a new team of organisers in 2015.
A two-person team was also disqualified as one of the team was found to have worn headphones on the first leg of their relay, officials said.
In a previous race in 2012, the winner of the women's race was disqualified after inadvertently taking a wrong turn.
Officials were also quizzed whether the race was the full 26.2 miles (42km) required for a marathon.
Related Internet Links
The BBC is not responsible for the content of external sites.