Bishop Burton College head claimed loo seat expenses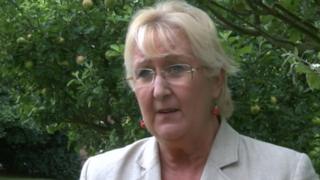 A college head who resigned after an inquiry was launched into expenses totalling £21,000 claimed for a toilet seat, a £225 rug and hotel stays near her home, the BBC has learned.
Jeanette Dawson stood down as principal of Bishop Burton College in East Yorkshire last October.
According to documents, she claimed the money from January 2016 to September 2017, despite earning £140,000 a year.
The college said it began the inquiry after "concerns" over her expenses.
Details of them were released following a Freedom of Information request by the BBC.
However, the BBC understands some information relating to hospitality has been withheld.
Among the credit card claims were nearly £6,000 on hotels including an overnight for two at a Hull hotel, which is about 15 miles from her home.
Receipts were also submitted for a total of about £450 spent at Waitrose on three different occasions.
A receipt dated 30 November 2016 showed £35.99 was claimed for a "White Wood T&G Toilet Seat", with a handwritten note reading "ESTATES CODE" on the credit card copy.
In a statement, Bishop Burton College, which also runs a campus at Riseholme College in Lincoln, confirmed Mrs Dawson had resigned after it started the inquiry into her expenses.
"The investigation highlighted a lack of transparency around the terms upon which expenses were incurred in the past. This included a lack of clarity about hospitality expenditure and how the college benefitted from this.
"Financial controls around expenses and credit card claims have since been reviewed and tightened to ensure there is greater scrutiny and more transparency to prevent any recurrence."
Mrs Dawson was unavailable for comment.