Period poverty: Improvised sanitary wear 'a health risk'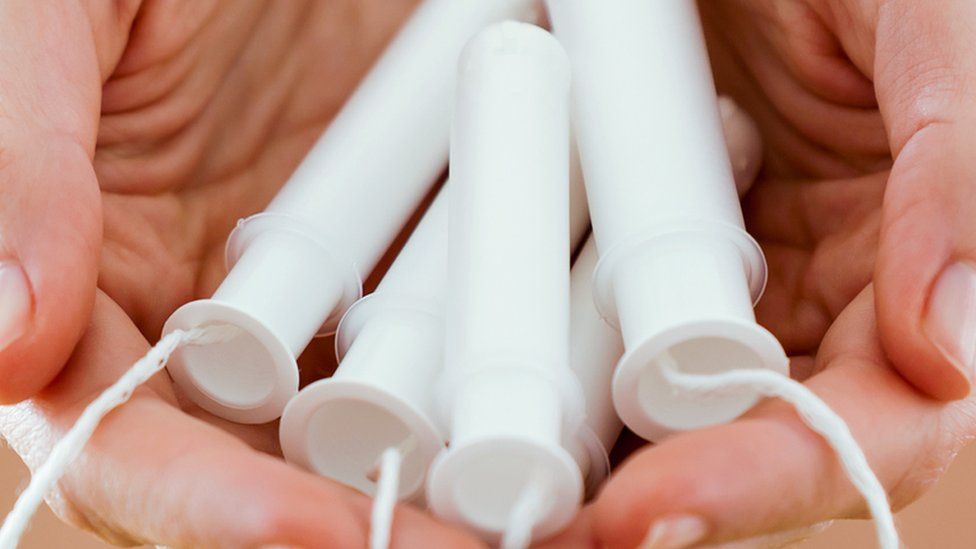 Girls are using items such as socks and tissues in place of sanitary products, putting their health at significant risk, a councillor has claimed.
Gemma Sheridan is calling for free sanitary products to be available in schools and colleges in North East Lincolnshire.
She also wants a review of "period poverty" across the region.
"A significant proportion of women and girls can't afford sanitary products," she said.
A motion tabled by the Labour councillor claims "period poverty is a growing issue…with some women spending well over £10,000 on sanitary products over their lifetime".
"The introduction of Universal Credit, the stagnation of wages and VAT on the necessities, is forcing women to make difficult decisions about whether to purchase sanitary products."
The motion, which also includes calls for free sanitary products in council buildings, states that "some girls are putting their health at significant risk by using items such as socks and tissues as improvised sanitary wear".
The survey found 14% had been forced to borrow from a friend, while 12% had resorted to improvising.
The motion will be discussed by councillors next Thursday.
It follows the Scottish government's launch of a £5.2m scheme to provide free sanitary products in every school, college and university north of the border.
Milton Keynes Council and Barnsley Football Club are also offering free products.
Related Internet Links
The BBC is not responsible for the content of external sites.