Hull city centre bank blaze: Man describes suspect chase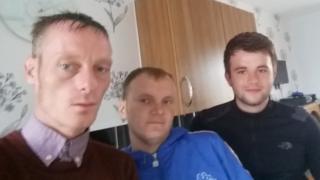 A man who chased a machete-wielding man after he started a fire at a Hull bank has described the moment he and two friends tried to corner the suspect.
Tony Pawson, Corey Banks and Paul Garner chased the man on their bicycles after he ran from Santander and Barclays on King Edward Street.
A man entered the banks with a canister of petrol and a machete, and started a small fire in Santander, police said.
A 24-year-old was arrested and remains in custody.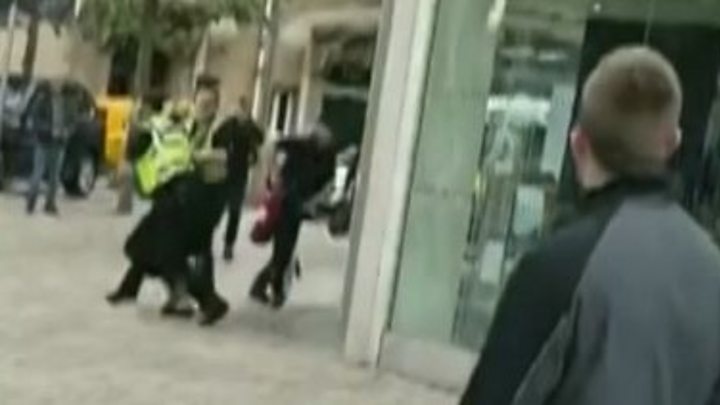 Mr Pawson, 33, said the trio, all from Hull, raced through the streets, overtaking officers on foot, as they chased the man to the train station where he was eventually detained by police on Tuesday lunchtime.
"When he came running out [of the bank], me and my two mates were the only ones to not stay back," he said.
He said he shouted for passers-by to get out of the way during the chase.
"I was never more than about 6ft away and was waiting for any opportunity to get him," Mr Pawson added.
Student Lily Pridmore, 17, from Cottingham, said she saw the trio arrive at the station and that they had "tried to corner" the man before he fled.
"When the lads stopped him outside the station he held up the meat cleaver, then he got past them again, which was when two more police cars pulled up," she said.
Mr Pawson said the man looked "scared and confused" at the station.
A 24-year-old man is being questioned by police on suspicion of criminal damage, arson with intent to endanger life, possession of an offensive weapon and affray.