Grimsby mum tricks thief to return son's BMX after seeing it on Facebook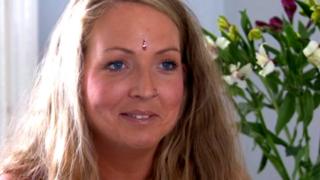 A mother recovered her son's stolen bike after she spotted it for sale on social media.
Jemma Shaw, from Cleethorpes, said her 12-year-old son was at the park on Saturday when he was befriended by two men who then stole his bike.
She was told it was for sale on Facebook soon afterwards, and so she offered to buy it, asking for it to be delivered to her house where she accused the thief of stealing it.
He fled leaving the bike.
Ms Shaw said her son Alfie had been with a friend at Hardy's recreation ground on Saturday when they were approached by two men who chatted to them for an hour before stealing the BMX.
Ms Shaw went straight to social media to appeal for help and within 24 hours saw it listed for sale on Facebook.
She arranged with the seller that she would buy it for £100 and it was delivered to her house, but when the man arrived she confronted him and filmed the interaction.
She asked how long the man had owned the bike and where he got it from.
She then told him she knew he did not own the bike but had stolen from her son the day before.
The man then fled the house.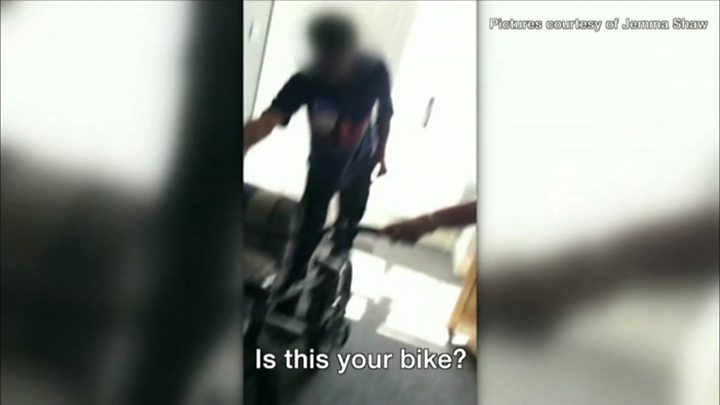 Humberside Police said a crime had not been reported, adding: "We always encourage anyone who has had any property stolen to call us in the first instance and report it, via 101."
Ms Shaw said the thief had fixed the brakes before trying to sell it.