Hayley Gascoigne court building death 'natural causes'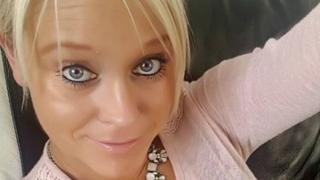 No chances were missed to save the life of a woman who collapsed in a court building, despite mistakes by paramedics, a coroner said.
Hayley Gascoigne, 32, from Scunthorpe, had a cardiac arrest in the public concourse area of Hull Combined Court Centre in January.
Coroner Paul Marks ruled that Ms Gascoigne had died from natural causes.
Ms Gascoigne's family solicitor said after the inquest her collapse was "horrific".
The inquest heard how the mother-of-four was first treated by a security officer and a retired nurse, who happened to be at the scene.
Police officers described how a paramedic was seen walking up the stairs to treat her, and appeared to "not appreciate the severity of the incident" as he laid out his equipment.
Mr Marks heard witnesses voice concerns over the approach a paramedic took to the incident.
The court heard from Dr Ian Richmond, who carried out the post-mortem examination and said Ms Gascoigne's death was the result of hypertensive heart disease.
Miss Gascoigne went into a cardiac arrest after the conclusion of a hearing involving her children.
Following the inquest Ms Gascoigne's family's solicitor said: "Hayley's collapse was horrific and it gets no easier to bear when you consider that so much more could have been done to try and save her."