Paramedic 'uncomfortable' after court centre collapse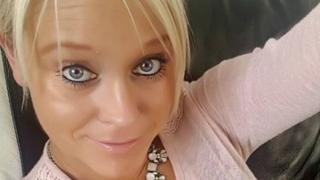 A paramedic called to a collapsed woman in a court building "did not appreciate the severity of the situation", an inquest heard.
Hayley Gascoigne, 32, from Scunthorpe, had a cardiac arrest in the public concourse area of Hull Combined Court Centre in January.
Witnesses said a paramedic appeared "uncomfortable" with the situation.
A post mortem examination found evidence of heart disease, which could have been "survivable with treatment".
The inquest heard how the mother-of-four was first treated by a security officer and a retired nurse, who happened to be at the scene.
Police officers described how a paramedic was seen walking up the stairs to treat her, and appeared to "not appreciate the severity of the incident" as he laid out his equipment.
Giving evidence at the start of the three-day inquest, Det Ch Insp Anthony Cockerill, of Humberside Police, said that the paramedic appeared to be "uncomfortable".
He told Senior Coroner Professor Paul Marks he overheard a female paramedic, who later arrived at the scene, ask whether the first paramedic had brought his kit.
Mr Cockerill said the male paramedic responded with words to the effect of: "I left it in the car. I'm sorry. I thought it was just some kind of fit."
The court heard from Dr Ian Richmond, who carried out the post-mortem examination, who said Ms Gascoigne's death was the result of hypertensive heart disease.
He confirmed that she had otherwise appeared to be a "healthy lady" at the time of her death, and that her condition could have been survivable with treatment.
Miss Gascoigne went into a cardiac arrest after the conclusion of a hearing involving her children.