Ex-insurance broker from Hull Nigel Fox jailed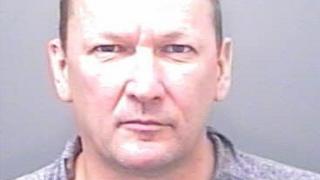 A fraudster has been jailed for faking hundreds of car insurance policies.
Ex-insurance broker Nigel Fox, 49, of Diadem Grove in Hull, was jailed for 12 months at Hull Crown Court.
He admitted carrying out a regulated activity when not an authorised person, fraud, and possession of an item for use in fraud.
City of London Police said Fox exposed people to the risks of "ghost broking", including points on their licence and possible seizure of their car.
City of London Police said he worked for an insurance firm in Hull, but after leaving kept his work mobile number and continued to act on calls he received from his customer base of 5,000 people.
Fox operated from Hull but created policies for people all over the UK, particularly in the North East.
'Line pockets'
Fox was jailed on Monday at Hull Crown Court after admitting that he used false personal details to create motor insurance policies between 2009 and 2015.
He also admitted to making around 7,000 false quotes and forged no claim discount letters so people could get significantly cheaper premiums, police said.
It is thought he made around £25,000 from the activities.
Jason Potter, Head of Investigations at the IFB, said Fox was a "particularly manipulative individual" who was "willing to go to great lengths to deceive members of the public to line his own pockets".