Yorkshire engineer wins UN award for disaster zone food growing idea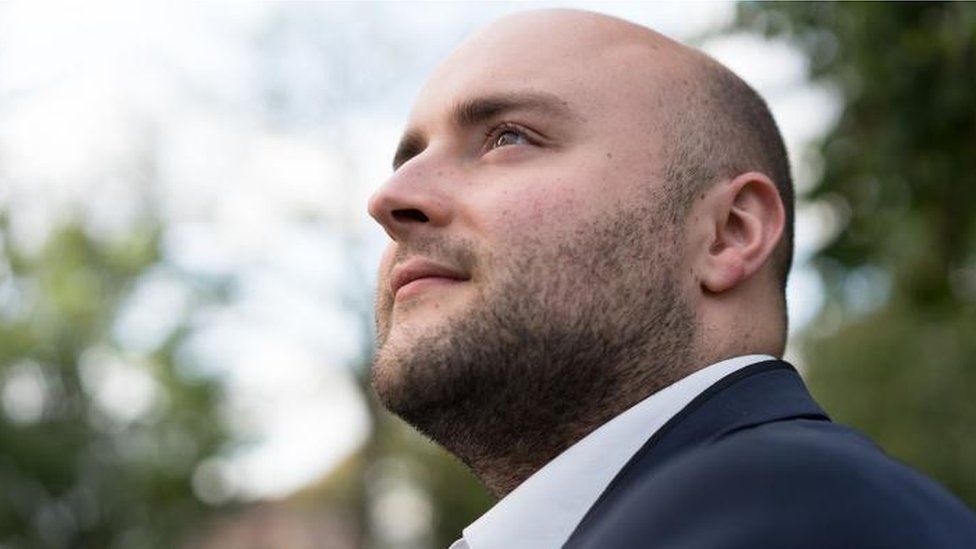 An engineer who designed an eco-friendly food growing system which can be used in disaster-hit areas is to receive a UN award.
Adam Dixon, 25, from Pocklington, East Yorkshire, has invented a hydroponics system to grow crops in a recyclable polymer film filled with water.
He says it uses 10 times less land and water than conventional methods.
Mr Dixon is to be given a UN Young Champion of the Earth award in Nairobi, Kenya, on Tuesday.
The Cardiff University graduate is to also receive a £11,000 ($15,000 US) prize for seed funding, training and mentoring to help bring his idea to life.
He said his "flat pack" system was already being trialled in refugee camps and could be used in places hit by disasters, where good soil was not available or where the land had become unusable for crop growing.
Mr Dixon said: "It's very sustainable because it uses much less land and water.
"It is a sustainable food technology for our growing population, both in terms of reliability and reducing risk, and protecting the environment."
The method also reduced risks from food production as it delivered a more consistently high yield, he said.
The mechanical engineer said he was interested in hydroponics from a young age and grew plants, including carnivorous ones, in his bedroom as a teenager.
He wants to develop the technology at a commercial scale through his company Phytoponics.
Mr Dixon said: "As an engineer, I developed my own systems, I was frustrated by the high cost and low usability of existing hydroponics.
"There hasn't been much evolution in the systems for a long time, and I think it's ripe for development."
He hopes the world will be using just 10% of its land for agriculture by 2050.
No need for soil means more food can be grown on less land
Yields can be up to 10 times more than from open field agriculture
The water used can be recycled
Farms can be anywhere, from skyscrapers to shipping containers
It is ideal for a growing, urbanising global population
Pollution from pesticides and herbicides can be contained
Local production reduces food miles and transportation costs
Related Internet Links
The BBC is not responsible for the content of external sites.