Phone scammers who posed as police jailed for Hull fraud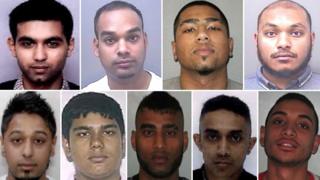 A gang of nine men who conned pensioners out of their life savings in a phone scam have been jailed.
The men made hundreds of calls posing as bogus police officers and bank workers to con victims, aged between 70 and 94, to hand over cash.
They travelled from Birmingham and London to Hull and East Yorkshire to carry out the scam over four days between 2 and 5 June 2015.
Hull Crown Court heard the 17 victims lost nearly £40,000.
More on this and other local stories from across East Yorkshire and north Lincolnshire
The court was told one of the men, who pretended to be a policeman, called a victim and instructed them to phone their bank, or local police to check they were genuine.
They then kept the phone line open so when the victim dialled a number, they were answered by another fraudster who pretended to verify the scam caller.
The victim was then told to withdraw money from their bank.
In one case, a man was told £2,000 in cash had been withdrawn from his account and replaced with forged notes by a bank employee.
He was told to withdraw £2,500 so "police" could check them for fingerprints in order to catch the person responsible.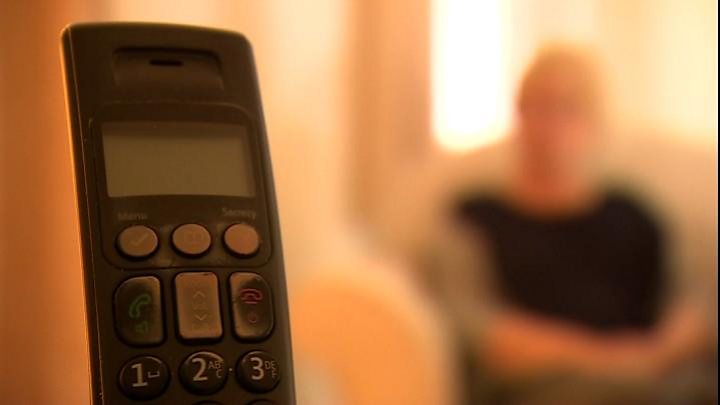 Another female victim was told two boys had been arrested trying to buy a laptop using her card.
The scammers advised her to withdraw all her cash, and even ordered a taxi to take her and her husband to the bank.
Sentencing, Judge David Tremberg said: "You are for the most part capable young men, who have never been in trouble before.
"You are by no means typical examples of the cohort of defendants regularly to be seen in the dock."
However, he told them their behaviour left the victims feeing "ashamed, isolated, afraid to use the phone, and un-trustful of others".
Police caught the gang after the daughter of one victim realised her mother was in the process of being scammed and alerted officers.
Amanul Islam and Abdul Ali were arrested when they went to collect cash from the victim. The rest were detained after they were found through Islam and Ali's phones.
Detectives said Hull was targeted because of "a loophole" in its independent telephone network, which has now been closed.
Sentences
Eight of the men pleaded guilty to conspiracy to defraud at an earlier hearing - Abu Kaher was found guilty after a trial in August.
Tanvir Ahmed, 26, of Well Street, Hackney, London - Four years
Abdul Ali, 25, of Bristol Road, Birmingham - Three years and seven months
Mizan Ali, 21, of Caledonian Road, Islington, London - Eight months
Amanul Islam, 25, of Honeymead Road, Birmingham - Three years
Abu Kaher, 25, of Camden Gardens, Camden, London - Five years
Ruhin Khan, 24, of Cromer Street, Camden, London - Three years and seven months
Mohammad Miah, of Brentford Close - Hayes, Middlesex - Four years
Ali Neruddin, 24, of Baldwins Gardens, Camden, London - Four years - he was also sentenced to a further 15 months in prison for a similar offence committed in May 2017 in Hertfordshire
Junaid Patwary, 24, of Birkenhead Street, Camden, London - Four years