Hull firm Connexin's £10m expansion brings 100 new jobs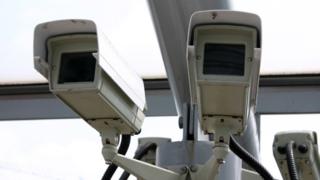 A company that provides wireless internet connections in Hull is to create 100 new jobs in the city.
Connexin is building a new headquarters following a £10m investment from a company in Californian's Silicon Valley.
The firm also provides wifi for UK local authorities, allowing the wireless connection of road sensors, CCTV cameras and security systems.
The new office complex is expected to be completed in 2018.
More on this and other Hull stories
The firm will be building a new data centre as part of the expansion of its Hull operation.
The company's chief executive Furqan Alamgir, who set up the business in 2006, said the investment was by Cisco Systems.
"Hull is now being seen on the global front as a leader in digital innovation," he said.
"Through that they came here, we had them walk around the streets and look at the wifi we have deployed in the city centre and they believed what we were doing and they saw the opportunities."
Mr Alamgir said as well as the direct investment in the company, Cisco also made £100m available for Connexin to help develop "smart cities" elsewhere in the UK.
As well as its commercial services, the company also provides wireless internet access to homes and businesses in Hull.