Mother jailed for hiding dead baby in Grimsby drain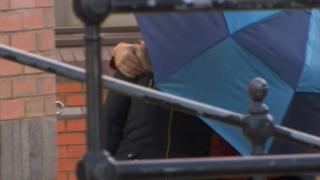 A woman who hid the body of her newborn son in a drain has been jailed.
Sinead Connett, 29, of Constables Way, Hertford, had pleaded guilty to concealing the boy's birth in August 2013 and secretly disposing of his body.
The infant was found by a plumber working at a property on Scartho Road, Grimsby, in February 2016.
Jailing Connett for 12 months at Grimsby Crown Court, the judge described her conduct as "deplorable".
Judge Jeremy Richardson QC added: "There is no escaping the fact that your dead son laid buried in a drain at your parents' home for three years.
"You gave that infant no dignity in death whatsoever."
More on this and other stories from northern Lincolnshire and East Yorkshire
The court heard Connett had gone into labour on a flight back from a holiday on around the 6/7 August 2013.
She claimed the baby was stillborn and said she panicked and drove to her parents' house where she hid the body.
A post-mortem examination revealed the baby had been carried to the third trimester and the head was fractured, but the cause of death could not be ascertained.
When the body was found Connett told police she had become pregnant after being raped on a night out, but DNA evidence showed the baby's father was her then partner and present husband Jonathan Layfield.
The court also heard she had been in London with her mother on the night she claimed to have been raped.
Judge Richardson added: "What we needed was the truth. What you provided was a catalogue of lies.
"You lied repeatedly and made a very serious but bogus allegation of rape."
He said Connett's conduct almost defied description and was "callous and calculated".
"You are the architect of this deplorable situation," the judge told her.
"You must be punished. You must go to prison immediately."