Hull man charged with murder of his wife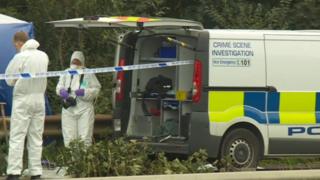 A man has appeared in court charged with murdering his wife whose body was found by a busy road in North Lincolnshire.
Habib Noorzia, 42, of Hainsworth Park, Hull, is accused of killing 29-year-old Nasima Noorzia. Her body was discovered by the A15 near Barton on Wednesday.
Mr Noorzia was remanded in custody by Hull Magistrates' Court.
He will appear before Hull Crown Court, which will be sitting in Grimsby, on 2 October.