Poppy Widdison death: Mother's jail term appeal rejected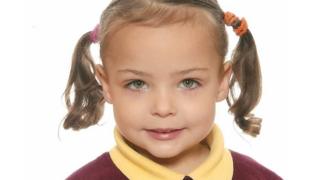 A mother whose daughter died after months of being fed drugs has had an appeal against the length of her jail term rejected at the Court of Appeal.
Poppy Widdison, 4, collapsed at her home in Grimsby and died in hospital from a cardiac arrest in June 2013.
Her mother Michala Pyke, 38, was found guilty of child cruelty in December and sentenced to 13 years in prison.
Pyke's lawyers argued her sentence was too long. However, judges in London ruled her punishment was "justified".
During her trial, the jury heard Pyke, of Ladysmith Road, Grimsby, and her former partner John Rytting encouraged the girl to eat sedatives because they felt she was an inconvenience to their relationship.
Text messages between the pair talked about Poppy having a "blue Smartie" - believed to be a reference to diazepam, and going to sleep, the court heard.
A post-mortem examination could not establish a cause of death, but toxicology tests found she had ingested significant amounts of heroin and methadone for a period of between two and six months before her death.
Rytting, 40, of Frederick Street, and Pyke were given the same length of sentence at Hull Crown Court for child cruelty and supplying drugs.
Dismissing her appeal, Mr Justice Gilbart said there could be no complaint about the length of her sentence.
Sitting with Lord Justice Bean and Mr Justice Spencer, he added: "We consider that the judge's approach to sentencing cannot be criticised or improved upon.
"Although there was no causal link to Poppy's death, the risk from administering drugs to a child over a period of months was entirely foreseeable."