Hull Greencore cake factory fined £1m over ladder death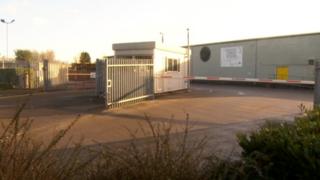 A cake manufacturing firm has been fined £1m over the death of a worker at its factory in Hull.
Contractor David Shanks, 55, died after falling from a ladder while working at Greencore Grocery Ltd in Sutton Fields in October 2013.
The company was sentenced at Hull Crown Court after admitting to a health and safety breach in June.
Greencore said it was "deeply saddened" by the death and had taken measures to prevent further accidents taking place.
In a statement, the firm said: "Everyone at Greencore was deeply saddened by the tragic accident that led to the loss of Mr Shanks' life in October 2013 and the company wishes to extend its sincere condolences to the family of Mr Shanks.
"The health and wellbeing of our staff and contractors is of paramount importance to Greencore and we have worked closely with the Health & Safety Executive since the accident occurred to ensure every measure is in place to prevent anything of this kind happening again in future."
After the death, Greencore was issued with a prohibition notice by health and safety inspectors stating it had "not taken suitable and sufficient measures, to prevent, so far as is reasonably practicable, any person falling a distance liable to cause personal injury".
It was also ordered to pay £30,000 costs and a £120 victim surcharge.
During a magistrates hearing two months ago, the company pleaded guilty to a charge of failing to provide health and safety information to a contractor.