Dealers mix synthetic drug with heroin, police warn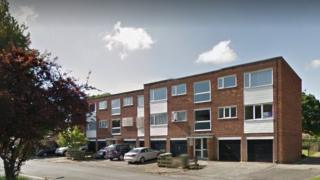 Synthetic drugs are being mixed with heroin by dealers who want to get users addicted, police have said.
The warning comes as a man was left critical after taking a suspected overdose of a psychoactive substance known as spice.
The 43-year-old was found collapsed in a flat in Thorgam Court, Grimsby, on Monday evening.
Two men, aged 38 and 31, and two women, aged 47 and 25, were arrested over the incident and bailed.
Det Insp James Fairgrieve, from Humberside Police, said: "As with any illegal drug, there is no way of knowing what that substance contains and the potentially lethal effect it could have on those who take it until it is too late.
"Intelligence held locally suggests unscrupulous dealers are mixing Spice with heroin to draw users into addiction. None of these drugs should be taken as they can be fatal."
Police said the man was being treated at Diana, Princess of Wales Hospital and his condition was now stable.