Hull launches city history primary school curriculum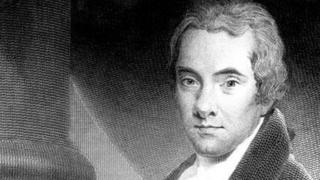 Children in Hull are being taught about the history of the city as part of a bespoke curriculum being launched in local schools.
The Hull Curriculum "explores Hull through stories of danger, adventure and exploration".
The idea is to learn about how local people have affected the world, organisers said.
It features anti-slavery campaigner William Wilberforce and aviator Amy Johnson, who were both from the city.
Other people added to the curriculum are Hull MP and philanthropist Thomas Ferens, after whom the city's public art gallery is named, and Hull's first female GP, Mary Murdoch, who played a key role in the campaign to win the vote for women.
A total of 20 topics are now being taught in a number of local schools, with organisers aiming to get every school in the city to take part in the run up to Hull City of Culture 2017, and beyond.
The curriculum also includes:
Hull Fair, one of Europe's largest travelling funfairs which has been going for more than 730 years
The life of film producer J Arthur Rank, of Rank Films, who owned the Odeon chain and Pinewood Studios
Lillian Billocia, who fought for better safety conditions on board North Sea trawlers
Isaac Reckitt, founder of Reckitt & Sons, now Reckitt Benckiser, which is one of the UK's largest providers of household products
The city itself also had a few claims to fame, including being the first place in Britain to use police dogs.
It is also known for its white telephone boxes and the Humber Bridge - a 2,220m single-span suspension bridge - the longest of its type anywhere in the world when it opened in 1981.