Hull crematorium in £1.3m refit for 'over-sized' bodies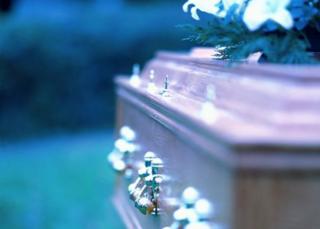 A crematorium is to get a £1.3m revamp to cremate "over-sized" bodies.
Hull City Council said its four existing cremators were more than 25 years old and "cannot deliver a service to the over sized deceased".
They will all be replaced to include a larger cremator that can handle coffins wider than 30 inches (76cm).
More than 28% of adults in Hull are obese - 5% higher than the national average, according to Public Health England's latest figures.
Larger coffins were being sent to crematoriums at other authorities, which were "causing further distress to bereaved families", the authority said.
In a report, the council said local funeral directors welcomed the installation of a large cremator as it would avoid turning away families.
It also stated the current equipment was "coming to the end of their life span and are currently prone to regular mechanical failures".
The authority said it would have to borrow funds under a "prudential borrowing" finance scheme to pay for the upgrade.
Councillor Alan Clarke said the revamp would start next summer.
An average of 2,500 cremations are carried out each year in the city, generating about £1.7m for the authority.