Plans to add fluoride to Hull's water supply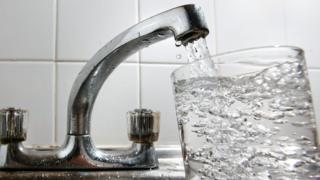 Fluoride could be added to tap water in Hull in an attempt to reduce the level of tooth decay in the city.
The proposal by the ruling Labour group will be discussed at a council meeting next month, with a public consultation being held next year.
Public Health England has described fluoridation as a "safe and effective" public health measure.
However, campaigners described the plan as "mass medication" and called for other methods to tackle tooth decay.
More on this and other Hull stories
In a statement, Hull City Council said: "With advice from Public Health England (PHE), discussions are ongoing with all relevant parties to identify the potential costs and the exact extent of any residents that would be affected from local authorities outside of Hull."
On its website, the East Yorkshire Against Fluoridation campaign group branded the plans as "mass medication with no control of dosage and without informed consent".
It also claimed that fluoride was implicated in a number of serious health conditions, including an increase in certain cancers.
---
Fluoridation in England
Fluoride is a naturally occurring mineral found in water in varying amounts. It is also present in certain foods, such as fish and tea.
About 6m people - 10% of the country - currently live in areas with fluoridated water supplies.
Some areas - mainly the east coast - have naturally occurring high levels of fluoride in water.
The first major scheme was in Birmingham in 1964.
A report in 2014 by Public Health England said that in areas with fluoridation "levels of general tooth decay were 15% lower for five-year-olds and 11% lower for 12-year-olds."
Source: PHE / BBC Health
---
Eddie Crouch, a Birmingham dentist and member of the British Dental Association, said introducing fluoridation in Hull would "save absolutely millions of pounds for the NHS in treating decay".
Birmingham has had fluoride added to its water since the 1960s and Mr Crouch dismissed opponents claims of it causing illness.
"With 50 years experience, if there was a really seriously medical problem with adding fluoride to the water supply Birmingham would now be showing that, and it doesn't."