Humberside Police 'most successful force' in reducing child arrests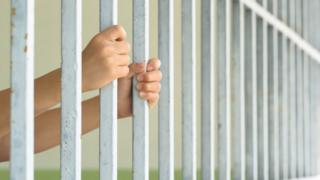 Humberside Police has seen the biggest decrease in child arrests of all police forces in England and Wales, according to the Howard League for Penal Reform.
Figures published by the charity take into account arrests of under 17-year-olds by all police forces for the past five years.
Humberside Police saw the biggest reduction, with 77% fewer children arrested in 2015 than in 2010.
Avon and Somerset Constabulary saw a drop of 76%.
The Howard League campaigns for "less crime, safer communities and fewer people in prison".
Humberside Police said it made 5,751 child arrests in 2010, compared with 1,300 in 2015.
The success was put down partly to the Hull Youth Crime Partnership, launched in 2009, in which staff from the youth offending team work in custody suites.
"The triage identifies children who admit an offence and might be dealt with effectively by a short voluntary intervention from Hull Youth Justice Service," said Supt Dave Houchin of Humberside Police.
"Sometimes young people make mistakes. Too often in my career I have seen adults having to live with the consequences of making poor decisions due to immaturity.
"[The triage] is proven to reduce the likelihood of reoffending and be far more effective than traditional criminal justice processes."
Percentage decrease in arrests of under-17s (2010-2015)
•Humberside - 77%
•Avon and Somerset - 76%
•West Mercia - 75%
•Dyfed-Powys and Suffolk - 73%
Across England, police made 102,666 child arrests in 2015 and 245,763 in 2010, a reduction of 24% overall.
Frances Crook, Howard League chief executive, said the drop could be attributed to better use of resources, removing national targets, improving staff training, and support from communities.
Ms Crook said: "I applaud Humberside Police for being the most successful police force in the country in reducing child arrests."
She said the reduction in child arrests matches the reduction in custody for children, and said arrests of girls were falling at a faster rate than arrests of boys.