Work starts on East Yorkshire road bypass repairs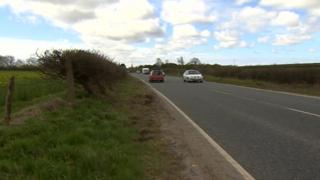 Work has started on £800,000 of road improvements in East Yorkshire.
A stretch of the A614 bypass near Driffield will be resurfaced and roundabouts will be upgraded.
Traffic restrictions will be put in place and sections of the road will be closed overnight as work is carried out in phases. It is scheduled to be finished by November.
The road works are part of a £16.7m scheme funded by central government to improve the county's major roads.
Dave Waudby, from East Riding of Yorkshire Council said : "We apologise in advance for any delays or disruption this scheme will cause, but these are necessary improvements to a very busy stretch of road.
"Our contractors will be carrying out the majority of the work overnight to try to minimise the inconvenience to motorists.
"When it is complete road users will see an improvement as the new surface is designed to be quieter and improve tyre grip.