Humberside Police admits failing domestic abuse victim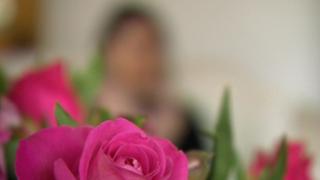 Humberside Police has admitted it "failed" a victim of domestic abuse.
The woman said she had to approach the Independent Police Complaints Commission after the force did not fully investigate her case in 2013.
The woman, who does not wish to be named, said the force "just wanted me to go away".
Humberside Police has since changed the way it investigates abuse cases and has set up new units on both sides of the Humber estuary.
A man was jailed after pleading guilty at Hull Crown Court in June for carrying out offences against the woman.
Last year, the force took action to try and improve the way it works on domestic abuse cases, including the way it shares information with other agencies.
Det Supt Matt Baldwin, head of the protecting vulnerable people unit, described the woman's experiences with the force as "terrible".
"I think that is very disappointing that we failed her in the beginning," he said.
"We let her down initially and we have to accept that."
'Getting better'
Speaking of her ordeal at the hands of her abuser, the woman said: "It would launch into him grabbing my throat.
"Sometimes he would grab hold of my hair and throw me on the floor."
"I was passed from pillar to post and they [Humberside Police] just wanted me to go away. They weren't prepared to investigate anything," she added.
In 2014 HM Inspectorate of Constabulary said it had "specific concerns" about Humberside's Police approach to domestic abuse describing it as "fragmented and inconsistent".
Det Supt Baldwin said the force was "getting better" at dealing with such cases, including training every frontline officer over the past year.
"We are understanding the impact on people. We're trying to get that first response right," he said.
"All of these things we understand are important to victims and we are doing our best to try and achieve."