Snaith School to reopen after travellers leave sports field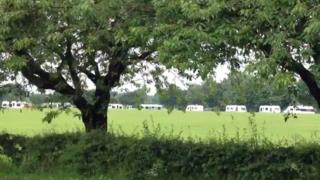 A school near Goole is to fully reopen after a group of 10 traveller caravans left its playing field.
Snaith School, near Goole in East Yorkshire, Texcluded all three years on Monday claiming "safeguarding" students was its main priority.
It partially reopened on Tuesday, allowing Year 7 pupils to return but excluding those in Years 8 and 9.
Head teacher Jean Pickerill said the school would be "open as normal" to all students on Wednesday.
On Sunday she published a letter on the school's website about the situation.