Hull maritime attractions public consultation starts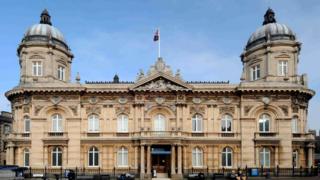 A public consultation has begun into plans to improve Hull's maritime attractions.
Hull City Council said its museums, such as the Arctic Corsair and Spurn Lightship, needed "rejuvenating".
It also intends to revamp the Maritime Museum, including improvements to the building and disabled access, as well as creating new exhibitions.
Project manager Garry Taylor said he wanted to hear people's views on how they use existing facilities.
"This is the first stage in a really ambitious bid to secure multimillion-pound funding and put Hull on the map as Yorkshire's Maritime City," he said.
"If successful we have a great opportunity to reinvigorate Hull's maritime heritage.
"This is about securing and safeguarding the long-term future of some of Hull's most important attractions and ensuring we continue the work to make Hull a world-class visitor destination after 2017."
The consultation is running until Friday 17 June.