East Riding Council unveil £1.2m library budget cut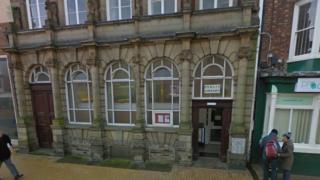 A proposal to cut £1.2m funding from the library service in East Yorkshire has been unveiled.
Two libraries in Bridlington are to merge and opening hours of libraries and the mobile service reduced.
Darren Stevens, of East Riding of Yorkshire Council, said: "These are challenging times financially, and so savings do have to be made."
But Labour spokesman George McManus said the changes "picked away at the very fabric of this web of services".
Live updates on this story and others from East Yorkshire
The Conservative-run council said it had saved £118m since 2010, but still needed to save a further £60m over the next four years, due to reductions in government funding.
Mr Stevens said: "Our aim is to deliver high-quality, modern library and customer services to meet the challenge of serving a mainly rural area at lower cost."
The proposal is now to go to a meeting of senior councillors on 17 May and there will be a public consultation ending in August.