Green Party rejects chair's resignation offer over poll error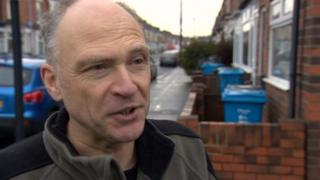 The Green Party in Hull has rejected its chair's offer to resign after he failed to submit the party's nominations for elections to the city council.
Martin Deane missed the legal deadline last week, meaning the party will have no candidates standing next month.
A third of the council's 59 seats are up for election on 5 May.
Mr Deane apologised and said he was "gutted" at the error and added he had "taken his eye off the ball".
Party members voted to reject Mr Deane's resignation offer in a meeting on Thursday.