Humberside police probe 16 messaging site abuse claims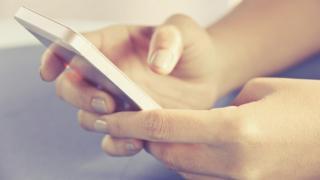 Police are investigating reports children as young as 10 have been asked to post naked photos on an instant messaging site.
Humberside Police said it had received 16 complaints in the past few months after children had been targeted while using oovoo.
It said some victims had also been sent explicit video footage.
The force has appealed to parents to "intrusively monitor" what their children are doing online.
Supt Phillip Ward said some children had been "befriended" before being asked to engage in sexual conversation while others had been approached during group chats.
A force spokeswoman said on one occasion five children were approached at the same time during a group conversation.
Mr Ward said: "I would urge parents to intrusively monitor what their children are doing online and to talk to them about any issues they are concerned about - be that being aware of online sexual predators or those with extremist views looking to radicalise young people.
"Having those conversations and maintaining an open dialogue with children is a vital tool in protecting them from the potential dangers of the online world."