Fund for Scunthorpe Tata supply firms announced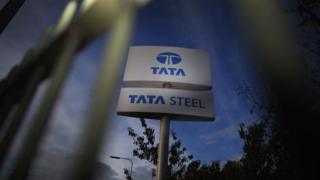 A £3m fund to help businesses involved in the Tata Steel supply chain is set to be launched by North Lincolnshire Council.
The firm announced in October it was shedding 900 jobs at its North Lincoln Road site in Scunthorpe.
The authority said the funding could be used for training, wage subsidies for disadvantaged workers, research and development.
The scheme will be launched at an event at Glanford Park on 4 March.
More on this and other stories from across the county on our Lincolnshire Live page
Council leader, and chair of the Tata Steel Taskforce, Liz Redfern said: "This £3m support funding that we have secured from the government will create jobs and safeguard jobs for our businesses in North Lincolnshire.
"It will make a huge difference. We will offer advice throughout to ensure businesses make the most of the funding."
"I'd encourage any business in the Tata Steel supply chain and businesses throughout North Lincolnshire to sign-up for a one-to-one workshop at the launch event to see how your business can benefit."
The news of job losses in Scunthorpe came just weeks after the announcement that Redcar's SSI steel plant is being mothballed, with the loss of 1,700 jobs.
The industry blamed cheap Chinese imports for a collapse in steel prices.