Hull council leaders 'too slow' on school improvements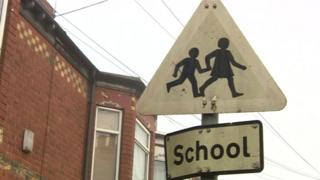 City leaders in Hull have been "too slow" to recognise their responsibility when it comes to improving school standards, according to a government inspector's report.
Ofsted said the "pace of improvement has not been fast enough, particularly in secondary education".
It added secondary school students "languished in the bottom 10% of all local authorities nationally."
Hull City Council said it welcomed the report and its findings.
Ofsted, whose inspectors visited the city in December, acknowledged the city's primary schools were "improving rapidly" in reading, writing and mathematics, and were now rated "above average."
'Required improvement'
The report went on: "However, the proportion of Year 11 pupils gaining five good GCSEs including English and mathematics remains stubbornly low.
"Over a third of secondary-aged pupils attend schools or academies that are not yet good."
Inspectors called on the council to work more effectively with partners to improve standards.
The city council said it was "preparing an action plan that will tackle the key areas for improvement identified by Ofsted".
Councillor Rosie Nicola said: "Whilst we recognise there is much more that needs to be done, we are encouraged that the inspectors have acknowledged that progress is being made and we are fully committed to driving forward the required improvements.
"I strongly believe that we can quickly implement the changes. It is evident that the inspectors have confidence that our senior leadership team knows what needs to be done."