Hull offers free weekend parking in city centre car parks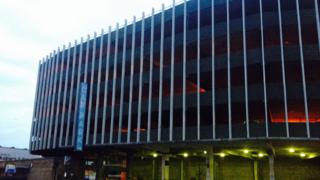 Free parking at weekends is being offered in three Hull council-owned multi-storey car parks in the run-up to Christmas.
Hull City Council said fees would be waived in its George Street, Osborne Street and Pryme Street city centre sites until 3 January.
The decision will cover more than 1,500 car parking places.
Labour councillor Martin Mancey, said he hoped it would make shopping in Hull "more attractive".
"Hopefully, it will bring in more people than might otherwise chose to come in," he said.
Users of on-street bays and surface car parks will still have to pay.