Water supply cut off to 5,000 people in East Yorkshire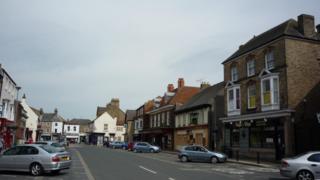 Around 5,000 people in East Yorkshire have been left without water because of a burst water main.
The supply to the town of Pocklington and the surrounding area has been cut off for several hours.
Yorkshire Water has apologised to customers but said it was unable to say when the service would be back to normal.
In a statement it said the problem had been caused by a burst main which had proved "very difficult to locate".
"Dozens of Yorkshire Water technicians and engineers have been manually inspecting our pipes throughout the area to find the location of the burst, which was eventually found at around 01:00 GMT under a drainage gulley in an isolated field."
East Riding of Yorkshire Council said it had closed a number of public buildings in Pocklington.
The town's leisure centre and library are shut as well as a number of schools.
The council also warned local businesses involved with handling food "that they may need to limit and curtail their normal operations as far as appropriate to ensure there are no risks to health".