Grimsby Scartho Baths to be demolished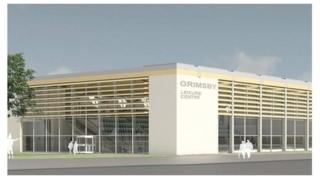 Grimsby's ageing Scartho Road swimming pool is to be demolished, councillors have decided.
It will cost over £1m to knock the building down and remove asbestos, with the cleared area to be turned into a "recreational open space", North East Lincolnshire Council said.
In 2013, 6,000 people signed a petition for them to stay open.
A new 25-metre swimming pool at a leisure centre in Cromwell Road will open in the New Year.
The centre will feature a pool, sauna, steam room and gym fitness suite with studio space.
Councillor Matthew Patrick said of Scartho Road: "A void Grimsby swimming pool building and vacant site would represent a very high risk to the council.
"The building is known to include a number of factors like asbestos material and there would be ongoing running costs and site security issues. The decision taken today will minimise these risks."