East Yorkshire library savings consultation to begin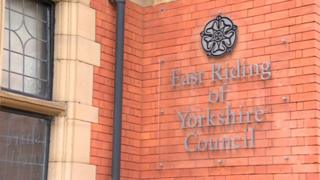 A public consultation on the future of East Yorkshire's libraries is to begin later this month.
The council said it needed to save £74m across the entire authority because of "a continued reduction in central government funding".
Its current budget for library services is £3.79m, the authority said.
Council leader Stephen Parnaby said the consultation, starting on 29 September, would allow people to offer their ideas and views "to help develop a plan".
"We are launching a consultation process to allow people to give us their ideas as to whether this can be done and how we can best achieve a vibrant and sustainable library service which can best meet the needs of our customers," he said.
"I would encourage as many people as possible to take part in the consultation, to give us as wide a range of views as possible and to help us develop a plan for future delivery of this popular and important service."
People are also being invited to give feedback by completing a survey on the authority's website.
The results would be "used to consider whether changes will be made to the service" after the consultation ends on 21 December, the council said.