Hull rail firm to buy 140mph trains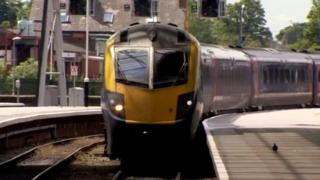 A rail company is investing £68m in a fleet of faster trains to ensure shorter journey times to London.
Hull Trains said it was buying five trains capable of running on either electricity-powered routes or with diesel fuel.
The firm said the trains had been bought because of delays in country-wide electrification of the rail network
The trains are expected to be running by 2020, the company said.
In a statement, Hull Trains said the speeds of up to 140mph would be reached compared with the current 125mph of Hull Trains' Class 180 units.
Will Dunnett, managing director of Hull Trains, said: "We are ensuring that the region is not disadvantaged in any way by delays to electrification plans."