Hull roadworks plan involves digging up 16,000 bodies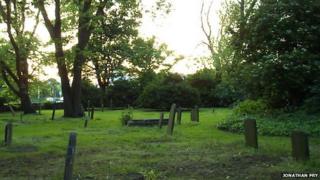 Up to 16,000 bodies may have to be dug up to make way for roadworks in Hull.
The Trinity Burial Ground, off Castle Street, is on land needed for a junction improvement scheme at Mytongate.
The Highways Agency has appealed for relatives of people buried in the 18th and 19th Century graveyard to come forward and agree to the work.
Human remains will be reburied and monuments replaced within unaffected areas of the burial ground.
The Highways Agency said work would not begin until 2016/17 at the earliest.