Inquiry call after Nottingham woman's hospital death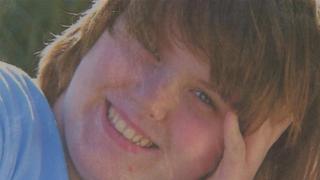 Learning disability charities have called for an inquiry following the death of a woman who was held in a hospital for seven years.
Stephanie Bincliffe, from Nottingham, died aged 25 in a treatment unit in Market Weighton, East Yorkshire.
Ms Bincliffe, who had autism, died from heart problems and sleep apnoea related to her obesity, the inquest heard.
Hull and East Riding coroner Paul Marks concluded her death, in August 2013, was "not a case of neglect".
Recording a narrative verdict, Mr Marks said while there had been no "cohesive" plan to address Ms Bincliffe's weight problem, none of the available treatments - calorie control, diet pills or surgery - could be used.
He said this was because of her severe autism coupled with her tendency to self-harm.
'Beyond belief'
Ms Bincliffe was sectioned under the Mental Health Act to the Huntercombe Hospital when she was 18.
Her family claimed she had put on 10 stone (64kg) in weight during her stay.
Outside court, her mother Elizabeth said the verdict was "inconceivable" and it was outrageous Stephanie was "contained and detained" for so long in a padded room.
"We are disappointed that the verdict does not reflect the ordeal that we as a family have gone through, or the ordeal that Stephanie went through in the last seven years of her life," she said.
"Things have to change for the future so that this does not happen again."
Jan Tregelles, chief executive of Mencap, and Vivien Cooper, chief executive officer of The Challenging Behaviour Foundation called on the Department of Health to instigate an independent inquiry into "any death of a person with a learning disability in an inpatient unit."
They added: "It is shocking enough that people with a learning disability are living long-term in assessment and treatment units - that they are dying in them is beyond belief."
In a statement, the Huntercombe Group said: "Our thoughts and sympathies go out again to Stephanie's family for their sad loss.
"Her unexpected death was distressing for all concerned including staff who were involved in her care."