Hull oil worker faces further delays in his return from Iraq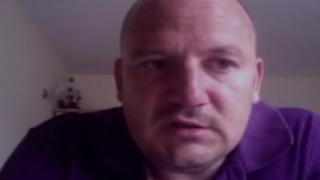 An oil worker from Hull, forced to stay in Iraq pending a court case, said he was facing further delays to his return home.
Kristian Nicholson, 39, had his passport confiscated by Iraqi police after a fatal car crash and has had to wait for the outcome of his case to have it returned.
Last week, he received a six month suspended sentence.
Mr Nicholson said he was still awaiting the return of his passport.
He said he felt "elated" after leaving the court but then he could not recover his passport when he visited the local police station in Irbil.
Mr Nicolson claimed the police were "non-cooperative", despite him having a document from the court saying his case was resolved.
"There is no need for me to be here, because like the courts said I am free," he said.
"If I had my passport I could be on a flight and be home."
Mr Nicholson, who worked as an intelligence analyst for an oil and gas company, said most foreign workers had left the town after it came under attack by fighters from the Islamic State militant group.
He has been communicating with his wife and three children via video conferencing.
Mr Nicholson said the situation appeared safe at the moment, but he was concerned about further incidents.
"It's got the potential to just explode again like it did three weeks ago," he said.
"It is quite scary, especially on a night."