Bridlington hotel death: Police continue search for guest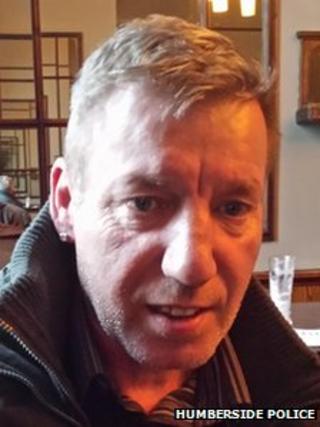 Police are still searching for a man wanted in connection with the death of a hotel landlady in Bridlington, East Yorkshire.
Humberside Police said John Heald, 53, from South Yorkshire, may be sleeping rough and have warned the public not to approach him.
Bei Carter, 49, was found dead at the Morayland Hotel just before midnight on Friday.
Mr Heald was staying at the hotel on Marshall Street.
Det Ch Insp Matt Baldwin said: "John Heald has managed to evade the police so far but we are closing in on him and will not relent until we have found him.
"I believe he is a very dangerous individual and it is an absolute priority to track him down.
"I strongly suspect he has headed back to South Yorkshire where he originates from and he may have approached friends for help in providing him with shelter.
"My message to them is very clear; this is a dangerous man, the police need to find him as a matter of urgency and if he contacts you, ring the police immediately. Do not assist him in avoiding the police."