Hull sex attack victim waits 12 months to see man jailed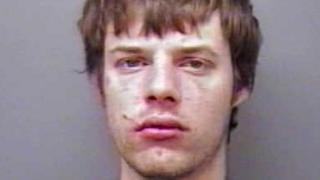 A woman who was the victim of an attempted rape in Hull has had to wait more than a year to see her attacker jailed.
Rolands Brize pleaded guilty to attempted rape in May last year but sentencing was postponed 11 times.
The Latvian attacked the 24-year-old as she walked along Myton Bridge in Hull city centre in March 2013.
Brize was sentenced to life with a minimum term of eight years at Hull Crown Court.
Judge Mark Bury said: "You require both treatment and punishment and the public must be protected from the dangerous individual you are."
Brize, who has numerous mental disorders, will serve part of his sentence in a psychiatric hospital and part in prison. He will also be considered for deportation back to his homeland.
Delays 'unjustifiable'
The court heard how he tried to grab the victim from behind on the bridge but she fought him off.
She called the emergency services but, while in conversation with the operator, he attacked her again and forced her on to a secluded footpath where he tried to rape her. He only stopped when the police arrived.
The judge described the court delays as "unjustifiable".
A combination of problems led to the case taking more than a year to conclude, the court was told.
Issues included not being able to find a translator, a lack of beds in secure hospital units and delays in Brize's psychological assessment.
The court heard how the victim still suffered from constant reminders and flashbacks of her attack. She will need plastic surgery to deal with her scars.
The delay in bringing this case to a conclusion has only added to her distress, Judge Bury said.