Hull attack victim's 'unacceptable' year-long wait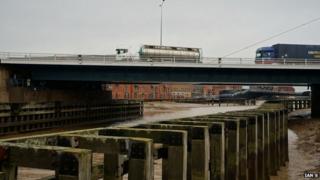 A woman who was violently assaulted in Hull in March last year has condemned the justice system because her attacker is still to be sentenced.
The 24-year-old was walking home from a nightclub when Rolands Brize pulled her under a bridge.
The attack was stopped by police responding to a 999 call.
Brize, a Latvian national, pleaded guilty to attempted rape a few weeks later, but the case has now been adjourned 11 times.
The victim said she felt her attacker had been treated better than her.
She told BBC Radio 4's Today programme the reasons given for the adjournments included Mr Brize's psychiatric issues and delays in his psychological assessment.
Other reasons given were a lack of beds in secure units and no Latvian translators within the health system, she said.
Despite Brize's early guilty plea, she said she had been to court almost every month for a year since the attack.
'Hopeless situation'
"I feel longer than a year has been more than enough to assess somebody. It's so draining, it's so tiring," she told the programme.
The judge who called the delays a scandal has now issued an ultimatum, saying he will sentence Brize in three weeks regardless of psychiatric assessment, she said.
The former Director of Public Prosecutions Sir Keir Starmer - now an adviser to the Labour Party on victims' rights - said the case was unacceptable.
Sir Keir said there must be a new law: "Victims constantly say they are pointed in lots of different directions - they say they feel let down.
"This is a break point. All involved in delivering justice have to realise this is simply not good enough. It's time for a victim's law."
Sir Keir will be issuing his recommendations in the autumn on how victims should be treated.
The Crown Prosecution Service, the Ministry of Justice, the courts service, the NHS and Brize's defence team all told the BBC they would not comment.