Lottery cash bid for Hull's Beverley Road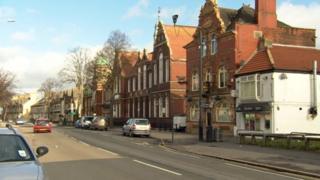 Plans to preserve and restore buildings in part of Hull have received development funding of £69,000 from the Heritage Lottery Fund (HLF).
Hull City Council wants to improve the appearance of Beverley Road, an area it says has been "long neglected".
The council is also applying to the HLF for a grant of £1.5m to cover the cost of improvements.
The authority said it was pleased the HLF recognised the importance of what was a "major gateway" to the city.
'Original splendour'
The restoration project aims to carry out essential work, which includes frontage and boundary improvements, to a number of properties in the conservation area.
Residents will also be able to apply for grants to make improvements and restore and repair some of the original features of their own properties.
Fiona Spiers, head of the HLF in Yorkshire and Humber, said: "Beverley Road is best-known as the gateway leading into the city of Hull.
"As such, it's key that it's restored to its original splendour in time for 2017 when Hull becomes 'City of Culture'."
Beverley Road is one of Hull's oldest roads and a major commuter route into the city.
The Labour-run council said if the bid for a full grant for the work was successful then improvements could begin in late 2015.