Man charged over Bridlington handbag snatch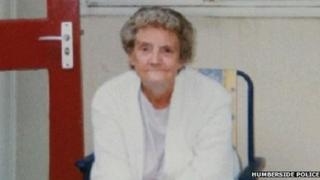 A man has been charged with the theft of a handbag from a 73-year-old woman who died four days later, Humberside Police have said.
Pamela Roddis, from Sheffield, had her bag stolen in Bridlington. She died on 30 January from a brain haemorrhage.
Police, who believed the stress may have contributed to a decline in her health, have said CCTV shows there was no physical contact with the man, 32.
He has been bailed to appear at Bridlington magistrates on 19 February.
The local man handed himself in at Bridlington police station, the force said.
Officers said CCTV images of the theft on 26 January showed it happened after Mrs Roddis had dropped the bag in the street.