Reserve cash to east coast repair surge damage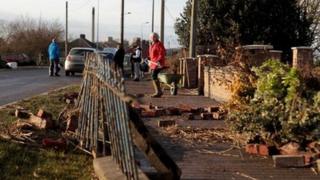 Two million pounds of a council's cash reserve is to be used for road repairs following weeks of bad weather and a tidal surge on Yorkshire's coastline.
The East Riding of Yorkshire Council said communities from Bridlington to Spurn Point and along the banks of the Humber Estuary had been badly hit.
The leader of the council, Stephen Parnaby, said the surge had left some communities "devastated".
Reserve funds would be used to carry out the repairs.
The council said residents and businesses along a stretch of the east coast saw some of the worst flooding since 2007, with "approximately 210 residential properties and 45 commercial premises affected".
Of the £2m of reserve funds being used to deal with the damaged roads, £400,000 had been earmarked to areas affected by December's tidal surge.