Endeavour High School in Hull a step closer to closure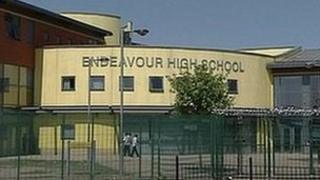 A failing secondary school in Hull has moved a step closer to closure.
Hull City Council has backed a report recommending the closure of Endeavour High School next year.
The decision came after the school, which has been in special measures three times, failed to attract a sponsor to turn it into an academy.
The council will now hold a six-week representation period allowing parents, staff and the public to have their say on the proposals.
Vanessa Harvey Samuel, the council's city manager for learning and skills, said: "The council will listen closely to any views that are expressed throughout the statutory representation period before any final decision on the future of the school is taken."
A report to cabinet said the 1,200-capacity school had suffered declining pupil numbers and currently had only a third of pupils enrolled, with only six parents making it their first preference for a place in September 2014.
It added: "Standards have remained consistently below the national average since 2006 [and], despite significant intensive support, the school has been unable to sustain a lengthy period when it has not been judged to be 'inadequate' by Ofsted."
The authority has proposed closing the school on 31 August 2015, with pupils in years seven, eight and nine transferring to new schools this September.
Pupils currently in year 10 will complete their studies at Endeavour.
A final decision on the future of the school will be made in March.